Maker Spaces, Spring 2020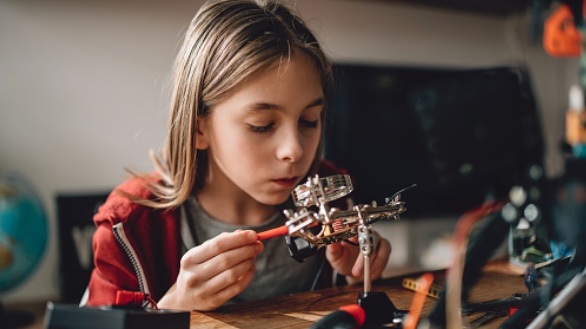 Maker Spaces, Spring 2020
Dates to be determined
We will invoice you for your payment.
Conducted by Dr. Meredith Harbord.
$450 per person
Audience: Administrators and Teachers Pre K - 12
Many schools are interested in establishing a Maker Space to encourage creativity and innovation but lack the philosophical understanding required to design and maintain this type of space. Or alternatively Maker Spaces are been established in many educational setting frequently funded to promote STEAM initiatives but often after a short time the centre loses direction. This course examines the multidimensional facet of learning as a process through a constructivist and connectivist approach. This course is designed for both classroom practitioners, school administrators including curriculum coordinators who want to understand the educational value of running and sustaining a Maker space in school.
All participants will receive a certificate of completion for 45 clock hours of professional development. Graduate credit is available to eligible participants.
Please note that to get graduate credit from SUNY Buffalo State you must either be enrolled in their International Graduate Program for Educators or you must have applied and been approved for non-degree graduate credit. For more information about this please refer to our website link on graduate credit. To earn graduate credit you must pay an additional fee of $390 directly to SUNY.
To fully register you must complete both forms below.